Vehicle Handling Solutions Ltd offers you a service that can provide the ultimate in driving dynamics, with bespoke ride and handling characteristics tailored to suit your driving style and personal preferences.
Our aim is to deliver outstanding driving satisfaction. We do this by:
Developing high value bespoke niche products that we would be proud to own and drive
Engaging you, the customer, to fully understand your requirements
Solving your car's suspension, steering, braking or tyre wear problems
Considering all influences on driving dynamics that affect driving pleasure
Offering individual solutions to enhance your driving experience
Our Background
Vehicle Handling Solutions Ltd consists of two highly experienced engineers with a passion for vehicle dynamics
We have been developing road and competition car suspension, steering and braking systems in conjunction with aerodynamics, for over 30 years with much critical acclaim in the media
We have helped develop vehicles for private individuals as well as small and large vehicle manufacturers
We have provided hands-on coaching and delivered presentations on the development of MG dynamics for production cars and one-off specials
---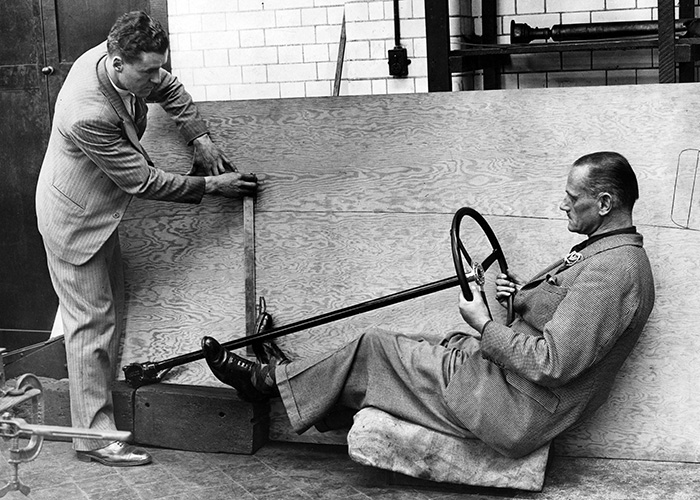 Are you sitting comfortably? Appropriate ergonomics will help you to feel at ease with the car; giving you the confidence to exploit the chassis and enjoy your driving. Major Gardner demonstrates these principles, in preparation for achieving his 1100cc speed record of 203mph with MG EX 135 in 1939.