Vehicle Handling Solutions Ltd consists of two highly experienced engineers (Andy Kitson and Alan Phillips) with a passion for vehicle dynamics. We are specialists in vehicle chassis development, tuning and set-up for road and competition cars.
We have been developing road and competition car suspension, steering and braking systems in conjunction with aerodynamics, for over 30 years with much critical acclaim in the media.
We have helped develop vehicles for private individuals as well as small and large vehicle manufacturers.
---
Andy Kitson IEng FIMechE.
I have spent my career working on Rover and MG products since being sponsored as a student by Austin Rover. There were a few ownership changes along the way, but my involvement in Rover 75 from the concept stage (plus the tremendous opportunity working alongside BMW chassis engineers) to deliver the 'best riding front wheel drive car in the world' helped me to  develop my skills. I have always worked within Chassis (predominantly steering, ride and handling development) and led the team responsible for the development of the 'Z' cars and MGTF.
From 2005 until recently, I was the head of UK Chassis for SAIC and delivered concept design and development for both Roewe and MG products. This included unique tuning for MGs on sale in UK and other RHD markets.
A memorable 'day in the office' was driving an MG Xpower SV prototype with Alan on a downhill stretch of German autobahn at night. We were discussing how stable it felt at 165mph (although we had to shout….) and decided it needed more power because it was flat out!
I have a passion for driving and have enjoyed developing and driving cars on both road and track, especially when the car is engineered to be both agile and responsive but also stable and confidence inspiring.
We must all stay safe and enjoy our driving in a responsible manner. I am a member of the Institute of Advanced Motorists, being awarded the title of Master Driver (with distinction). I also have an IMI accreditation for the appraisal of driving skills, which was used to check the safety and capability of employees within SAIC Motor UK Ltd.
Contact me on +44 (0)7921 941644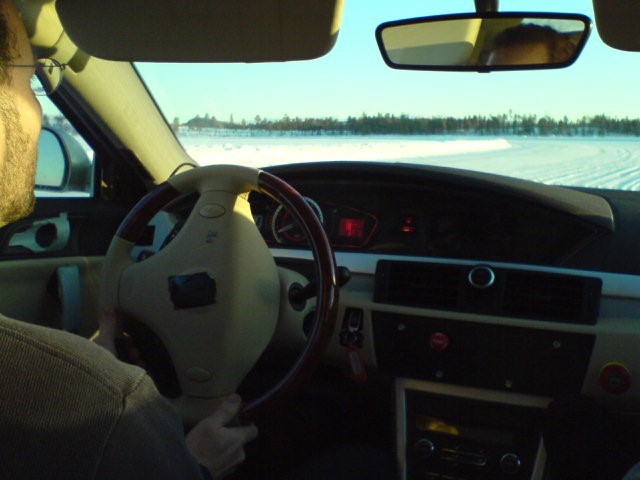 ---
Alan Phillips
Like Andy, I started my automotive career with the 'Austin', as a sponsored student. My first role as a brakes engineer, gave me a good grounding for what was to come in my role as a vehicle dynamics engineer.
My career has provided involvement in and experience of the dynamics of a wide range of platforms, from small front wheel drive city cars, through rear drive sports cars, up to and including off road 4x4s.
I was involved in MGF development from the start and was the lead chassis development engineer for both this and the TF platform.
From 2006 until recently, I was employed by SAIC to provide development expertise for MG UK vehicles, plus technical support in China for many Roewe products.
Under BMW's ownership, I had the great privilege, and indeed pleasure of attending the residential Nurburgring driver training programme. I remember the faintly dismissive greeting from my BMW colleagues when I arrived in an early production MGF. However the status quo was quickly restored with the little 'F' asserting it's right of passage, early on in the proceedings. On approach to the first carousel I noticed one of the numerous BMW328's closing rapidly. Judging he would catch me in the single lane banking, and not wanting to hold up a clearly quicker car, (after all this was driver training, not racing), I elected to take the outside line, putting the 'F' on the dirty outside lane around the top of the carousel. Concentrating on my line, and not giving the BMW another thought, since he'd entered the corner with me, I was somewhat surprised to have to back off at the corner exit, to allow the BMW through even though he'd had the cleaner, shorter, banked line!
Contact me on +44 (0) 7811 221507.
---
Here we are, assembling a new MG TF front axle at Retro Sports Cars Ltd. Yes, we are never happier than when working on chassis improvements!