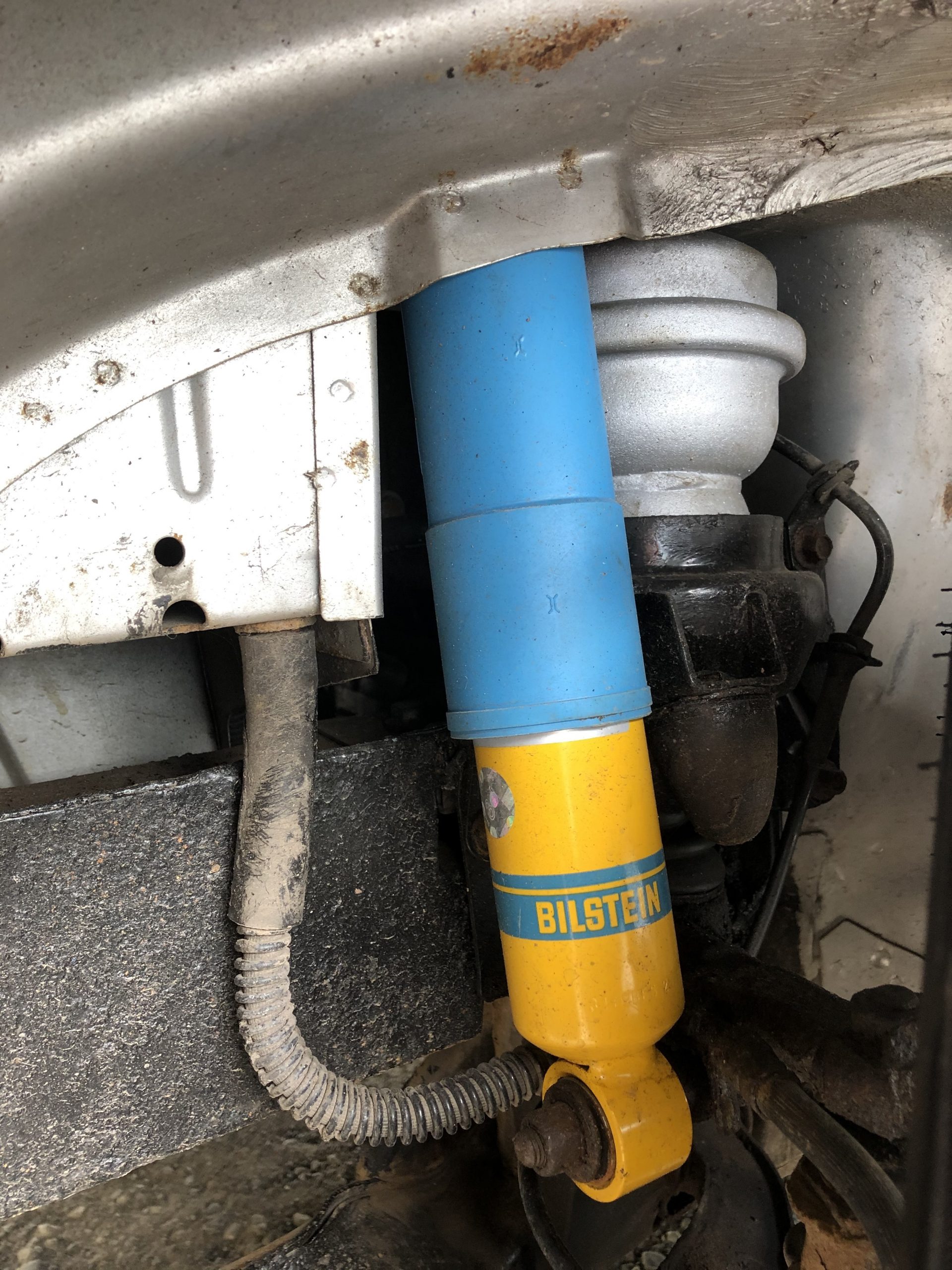 Our MGF project car now rides with aplomb. It has also increased in value, substantially.
Recharging the nitrogen pressure in the hydragas spheres had already transformed the car, returning it fundamentally to the ride performance of a new car. However, it also reminded me just how much shake and flex are associated with the MGF body structure. Changes to the TF gave the car much more integrity, most of which can be incorporated into the MGF. (See the structural integrity and solid subframe mount kits from VHS Ltd…. which will be the subject of a future report).
Having refreshed the car to correct trim heights (and corrected a leak), it was time to fit a set of Bilstein dampers. I have referred to these previously in my blog from December 2019 – 'The price of dynamic performance'. They are a direct replacement for the original units, but I was surprised to note that the same damper is supplied for both front and rear axle. It seems that even Bilstein can consider cost saving actions.
Once fitted, it was time for a test on our usual road loop. The extra damping strength at the front was immediately apparent; literally noticeable driving off the car park. Unfortunately, the characteristic remained throughout the drive, creating serious shake of the structure whenever there was a bump impact. To be fair, the damping was rounded and very well controlled. However, the front of the car tended to copy the road and due to the tautness in roll, the steering response was wooden. Time for a rethink.
The dampers had worked really well on the rear of the car, so a change was required at the front. Having driven the car and discussed the results with Alan, a revision was proposed. Careful attention was paid to both bump and rebound damping at all speeds and a specification was given to the workshop at Bilstein. They reworked our pair of front dampers (yet more investment….) and we were ready for a retest.
Our MGF project car now rides with aplomb. It also has a more direct, pitch free and connected feel with the road. Roll rate is reduced, larger inputs are dealt with more quickly and it is all rather more exciting. Yet the benefits of a high quality monotube damper (optimised for both front and rear axles) shine through, complementing the inherent ride comfort of the original MGF.
Remember the MGF Trophy? A fine car, exciting to drive but with a ride that is rather too firm and crashy for many. Our MGF arguably has the benefits of the Trophy, without the harshness. Now available as a VHS MGF sport ride kit, built to order.
How to increase the value of an MGF? Our MGF project car now rides with aplomb due to the sport ride kit from VHS Ltd. It is also available for a test drive.
---