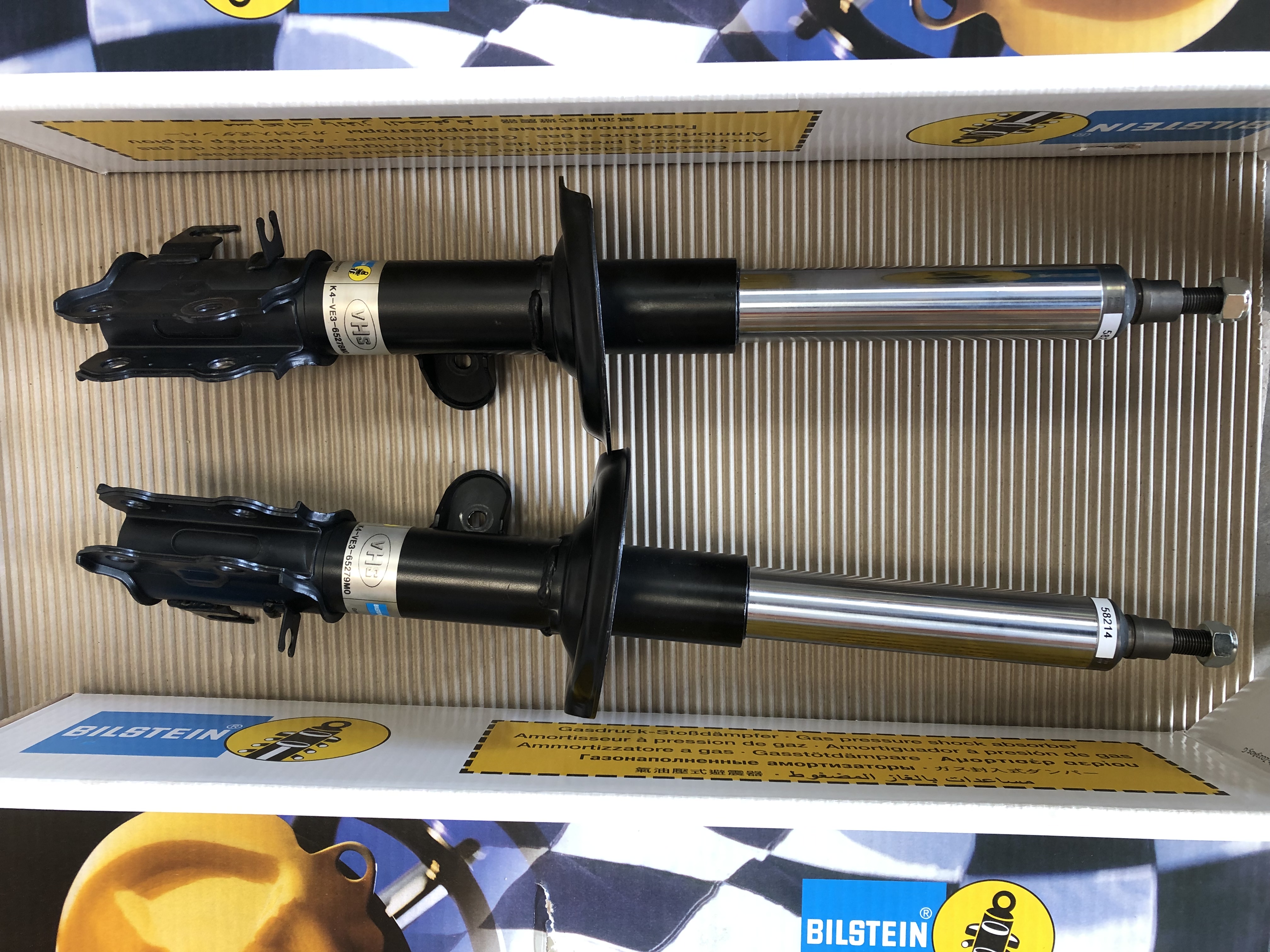 This month has seen us take delivery of our MG ZS EV front struts. Built to our specification (and a long time in the development and making), they are a Bilstein monotube strut tube utilising correct MG strut brackets. Hence, they are a direct replacement for the original struts. However, with tuning conducted here at VHS Ltd and the benefits of the monotube camber stiffness, there is a serious dynamic improvement to be had.
For those wishing to lower their MG ZS EV, we previously developed a lowering spring kit. Careful adjustment of spring rates provides progression into bump and a more agile handling balance. We now have spring kits in stock for the latest MG ZS EV models (catering for the strut top mount change that took place when MG5 EV was launched). Oh yes, we also have MG5 EV spring kits being made for us, with delivery due later this year.
But what on earth has this to do with my favourite road? Well, we recently took a client's MG ZS EV fitted with our full production kit around our standard test route. As you might imagine, it incorporates a range of road inputs to ensure we are doing a thorough job. Vertical inputs can be easily imagined (from speed bumps and urban potholes to higher speed cross ridges and long wave undulations). However, we want the car to work efficiently when cornering, especially when encountering vertical inputs under side loads. A searching test route with plenty of driver involvement soon reveals whether the dynamic performance is what we demand. OK, but what about my favourite road?
Well, an enjoyable circuit of our test route had me thinking that it really was one of my favourite roads. I have had the privilege of driving numerous cars on a wide variety of roads, race circuits and test tracks (whilst being paid to do so). Many years ago, I was invited to contributed to an article for an industry engineering magazine. It asked a number of vehicle-dynamicists from the motor industry to describe their favourite road. The Nürburgring Nordschleiffe obviously received the greatest number of mentions, but most of us recognised that great fun can be found responsibly on public roads. Utilising 'advanced driver' or 'roadcraft' techniques (search online if you need to….) allows a skilled driver to exploit the responses of the vehicle and to thoroughly enjoy a drive down a favourite piece of road. Even better if the skill level means that you pass along the route without anyone noticing.
I enjoy driving on my favourite roads (even if now no longer being paid), but my enjoyment is enhanced substantially if the vehicle is performing to my satisfaction.
Chassis development by VHS Ltd. Now available for your MG ZS EV.
---