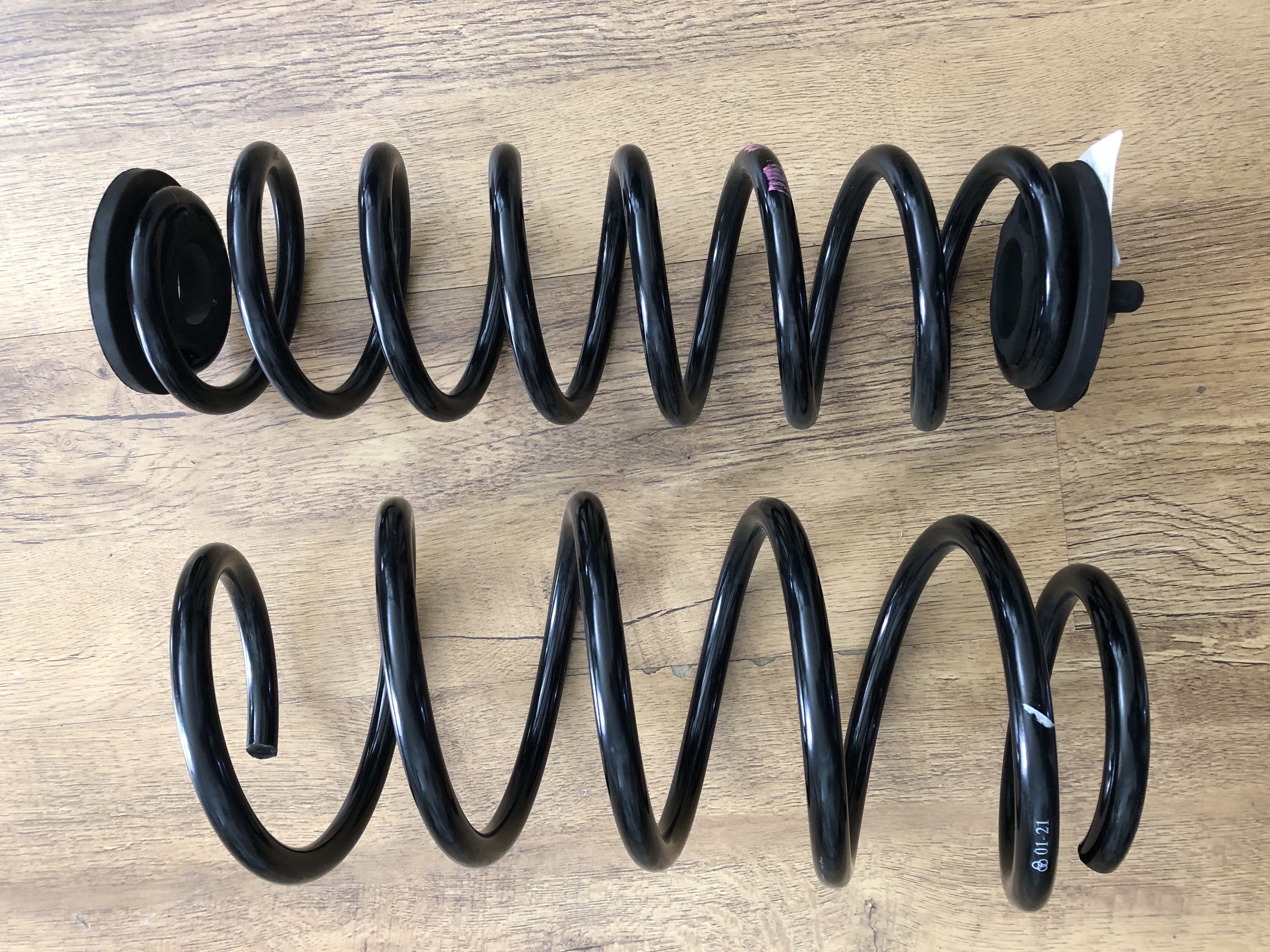 What does the MG Rover ZS range, the MG ZS EV facelift model and MG5 EV have in common? They all have VHS lowering spring kits on order from Eibach. Each kit is designed to lower the car a sensible amount, with spring rates chosen to give a more dynamic character. Please contact us to pre-order your kit (or kits).
Talking of ZS EV, we were delighted to receive a pair of Bilstein monotube front struts made (by Bilstein UK) to our VHS specification. This has been a long (long) running project but a batch of these will be delivered shortly. Many of you have expressed interest already (and already have our rear dampers and lowering spring kits), so are first on the list and I'll be in touch shortly. Otherwise, get in touch if you would like to order a set.
Our MGTF demonstrator was driven by a number of people at the Silverstone MG Live event. It was great to be able to discuss each modification and even better to let you assess the results for yourselves. It is currently showing off the new 'sport' version of our Bilstein monotube dampers, VHS Eibach anti roll bars and ball jointed links, and correct geometry courtesy of our on-car adjustable front lower arms. A rogue (newly fitted!) track rod end threatened to spoil the steering feel (with an extremely high level of friction) but the faithful responses and confident control put a smile on the face of every driver. Our adjustable arms are now in stock with a choice of original rubber bushes or Powerflex road/track options, as are bump steer modification parts.
Finally, I can also announce that a batch of MG ZR original specification struts and dampers are in stock. Again, it has taken a long time to get these developed and manufactured but it will allow these great cars to be returned to as new condition. Pre-orders now being taken for the next batch.
Finally, I hope that readers of MG Enthusiast magazine enjoyed the feature on MG3 suspension upgrades. We can offer more comfort, better visual stance and the 'full monty' Eibach spring and Bilstein coil over monotube damper kits.
Here endeth the advert.
---