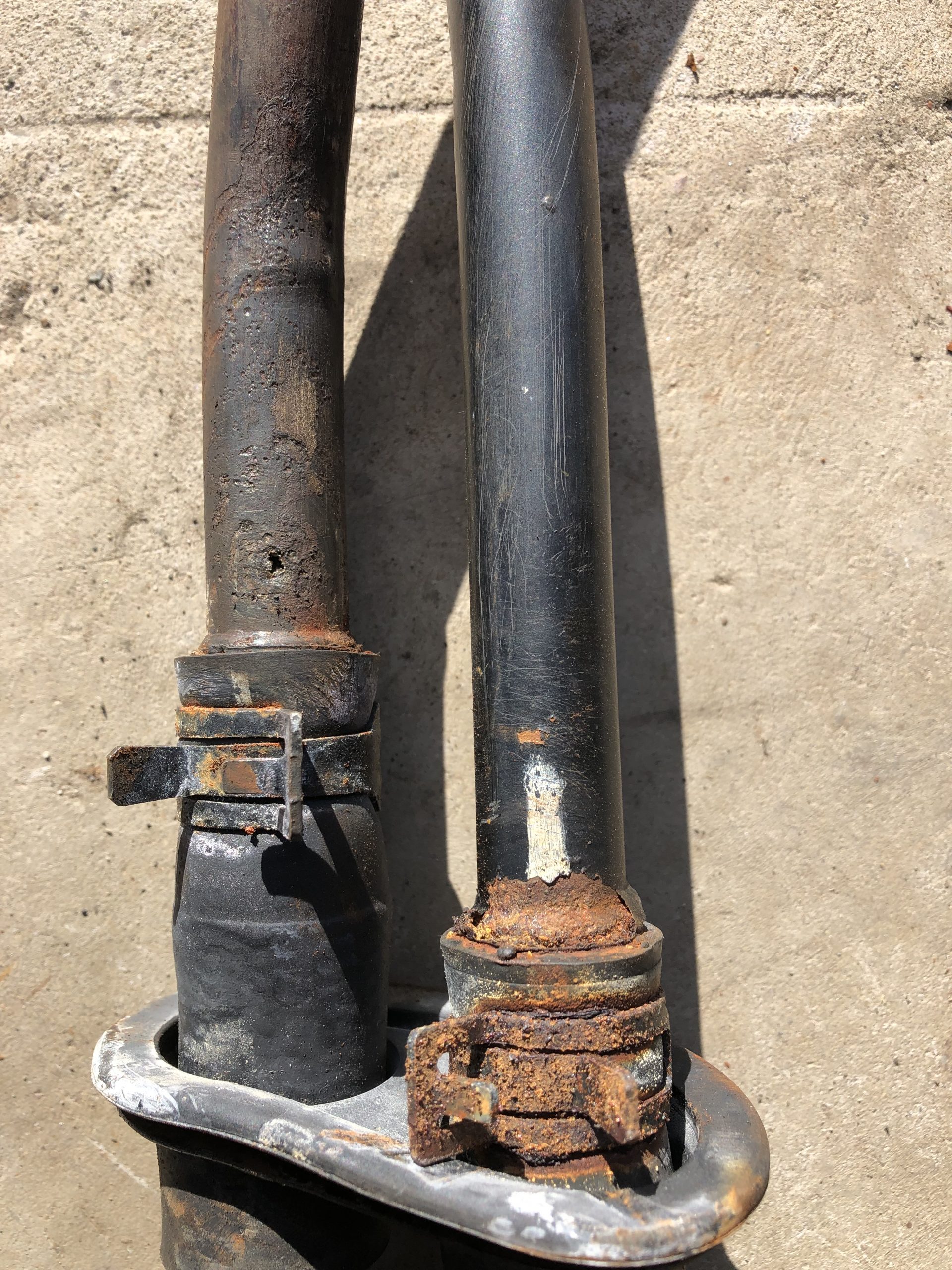 Our MGTF 160 demonstrator is in the workshop for some updates. Adjustable front lower arms will ensure accurate and symmetric caster, camber and bump steer. Our 'sport' Bilstein damper kit will provide the extra control and sporting intent desired for this car, without introducing undue harshness. The dampers will be fitted with our adapters that permit the use of 2.25" race springs. (These give a very cost-effective way to adjust spring rates for fine tuning). It will then be available for assessment by our customers. Try before you buy.
The front axle assembly is currently a set of prototype parts, designed to provide reduced ground offset. We wanted to remind ourselves of the benefits that this configuration brings to stability. It was last tried as a concept development exercise (at MG Rover) in about 2003, when we were considering the targets for the next generation TF. It was good to confirm the performance. Modified ground offset is a feature of our prototype 'next generation' front axle that will be appearing under an exciting car in 2022……
A wide track version of this axle has already proven to be highly worthwhile on our TF race car. Locking a wheel no longer upsets the car as it did with the standard geometry, which allows greater driver confidence to attack the braking area; especially important on bumpy and challenging sprint and hill climb events.
Our MGTF 160 demonstrator needed to be jacked up and supported on stands to allow the updates to take place. Lifting the front end was a good place to start. But what was that dripping from the right-hand sill? It looked like anti-freeze, but obviously couldn't be as the underfloor pipes that corrode and leak are just that – underfloor. However, anti-freeze it was, and a damp carpet confirmed an interior source. Removing the cubby box revealed….nothing. Presumably, the leak was coming from the rear end of the heater pipes that run inside the tunnel. (Noting that stainless steel aftermarket pipes are available, this suggested that I wasn't the first to encounter this problem). It turns out that the pipe assembly is easy to remove, if the rear subframe, power unit and dashboard are out of the car(!). I chose to remove everything except these items and then struggle. Sure enough, a corroded end to the pipe was found.
Improving the dynamics of your MGF or TF can lead to unexpected problems. But what we do expect from our car is balance and predictability with confident body control and linear steering. We look forward to letting you try it. Now to put my unexpected trim fitting skills to the test……
---