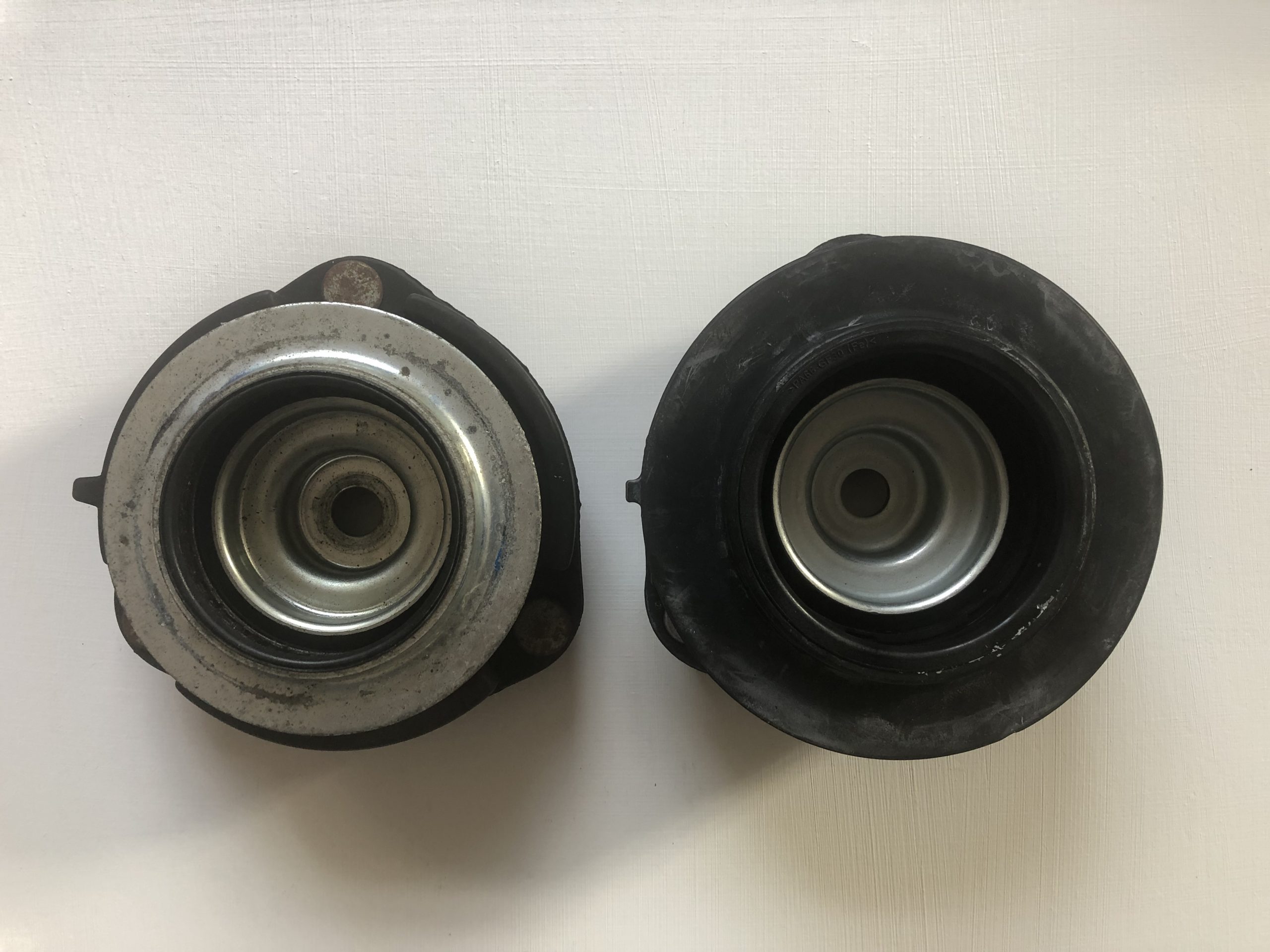 Our enhanced spring kit for the MG ZS EV is proving popular. The combination of moderate lowering (with the likely range benefit coming from the aerodynamic improvement), roll stiffness increase and a more sporting handling balance justify the decision to modify such a modern car. It is a shame that a 'running change' at the factory has given us a supply problem.
Running changes are the automotive equivalent of software updates on your lap top computer. Usually sold as a customer benefit, they are often hurried fixes for glitches, or quality and reliability issues. Unfortunately, they are sometimes a route to reducing costs for the manufacturer; a cost reduction not always passed on to the customer…..
A client of ours kindly pointed out that our front springs didn't seem to fit his 2022 model year MG ZS EV long range version. After discussions with some of our old colleagues in SAIC (Shanghai), we purchased a latest top mount and bearing assembly. Sure enough, the spring seat diameter has increased, whilst the damper top mount interface is unchanged. The good news is that our long-awaited Bilstein monotube front strut assemblies (currently being manufactured in UK) will fit the latest top mounts. The bad news is that we are now having to develop a new front spring with Eibach. There are no technical issues, just another production lead-time to endure.
So why the running change? On the face of it, there seems to be no obvious cost or quality benefit. It can be argued that the larger diameter gives a greater bearing interface to carry the load, but we aren't aware of any durability concerns with the existing part. However, we did learn that the top mount assembly is from a different supplier which is also fitted to MG5 EV. Combining the production volumes and using a common part will no doubt be yielding a better top mount price.
You might wish to invest the cost saving that you receive with your new MG ZS EV and put it towards improved suspension systems from VHS Ltd.
---